About 21st Century Therapeutics
Dr. Frederick Valeriote, CEO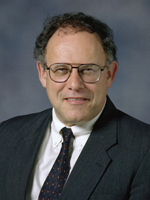 Dr. Valeriote began his academic career as an Assistant Professor in the Department of Radiology at Washington University in St. Louis as Director of Research in Radiation Oncology. During his 14 years at Washington University he rose to Full Professor level and Deputy Director of the Division of Radiation Oncology. His research activities focused on modifiers of radiation tumor response including combination chemotherapy-radiation therapy studies.
Dr. Valeriote joined the faculty of Wayne State University School of Medicine in Detroit as Professor in Internal Medicine and Director of Research in Medical Oncology; and, as Department Chair for Experimental Therapeutics at The Michigan Cancer Foundation. During his 17 years at Wayne State University, he was also Deputy Director, Detroit Medical Center Clinical Cancer Institute; Deputy Director, Meyer L. Prentis Comprehensive Cancer Center of Metropolitan Detroit; and, Scientific Director, Michigan Cancer Foundation, Detroit. Dr. Valeriote taught the undergraduate course in Cancer Biology and the graduate courses in Radiation Biology and Cancer Chemotherapy. While involved in the development of many basic and translational research projects, he was known internationally for his program in discovery and development of new anticancer drugs.
Dr. Valeriote is a member of the American Association for Cancer Research and The American Society of Pharmacognosy. He has held a number of editorial board positions and currently is a member of the editorial boards of Investigational New Drugs, Cancer Chemotherapy and Pharmacology and Journal of Experimental Therapeutics and Oncology. He is a published author of over 200 peer-reviewed publications, most notable recently in the field of discovery and development of anticancer drugs from natural products: plants, sponges and marine organisms.
Dr. JiaJiu (JJ) Shaw, President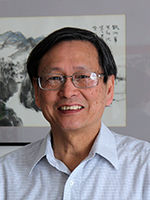 Dr. Shaw's academic background includes medicinal chemistry, analytical chemistry, and biochemistry; his work experience includes new drug discovery and preclinical development in cancer and immune-mediated diseases. After graduating from the University of Kansas, he worked as a postdoc at the University of N. Carolina, Chapel Hill, to synthesize models for the active site of Hemocyanin. In 1986, he worked as a senior chemist in drug development at National Analytical Laboratories. Subsequently, he worked at several large and small pharmaceutical companies including Ciba-Geigy (now Novartis), Lannett, and Caraco, as head of in vitro Labs, QC/Product Development Director, and acting VP of product development.
In 1997, Dr. Shaw founded Unitech Pharmaceuticals, Inc. to focus on drug discovery and preclinical development. Over the years, he received 16 patents, mostly in new chemical entities (NCEs) for treating cancer and immune-mediated diseases. In addition, he received five SBIR grants from NIH and one grant from the Department of Energy (all in cancer or autoimmune diseases). Dr. Shaw sold all preclinical data and related patents to GeneBlue Corporation (California) in 2007.
Dr. Shaw joined 21st Century Therapeutics, Inc. (21CTI) in 2008 and has been responsible for (1) new drug discovery (both natural products and synthetic compounds) for cancer and immune-mediated diseases, and (2) pharmacokinetics.